.events

.events (pronounced "dot events") brings the value of the Voyager HQ digital club offline, driving direct engagement between startups, investors and partners in hyperlocal travel tech communities in NYC and beyond.

The idenity .events was born out of voyagerhq product, and to fit it within the VHQ holding family, voyagerhq.events seemed like an obvious choice.


voyagerhq.events

Naming, Identity, Motion, Web, Digital, Print, Copywriting


Travel Disruption Summit 2018 & 2019

The Travel Disruption Summit is a full-day symposium gathering the chief luminaries and change-makers in travel, tourism, and hospitality innovation.
Identity, Motion, Web, Digital, Print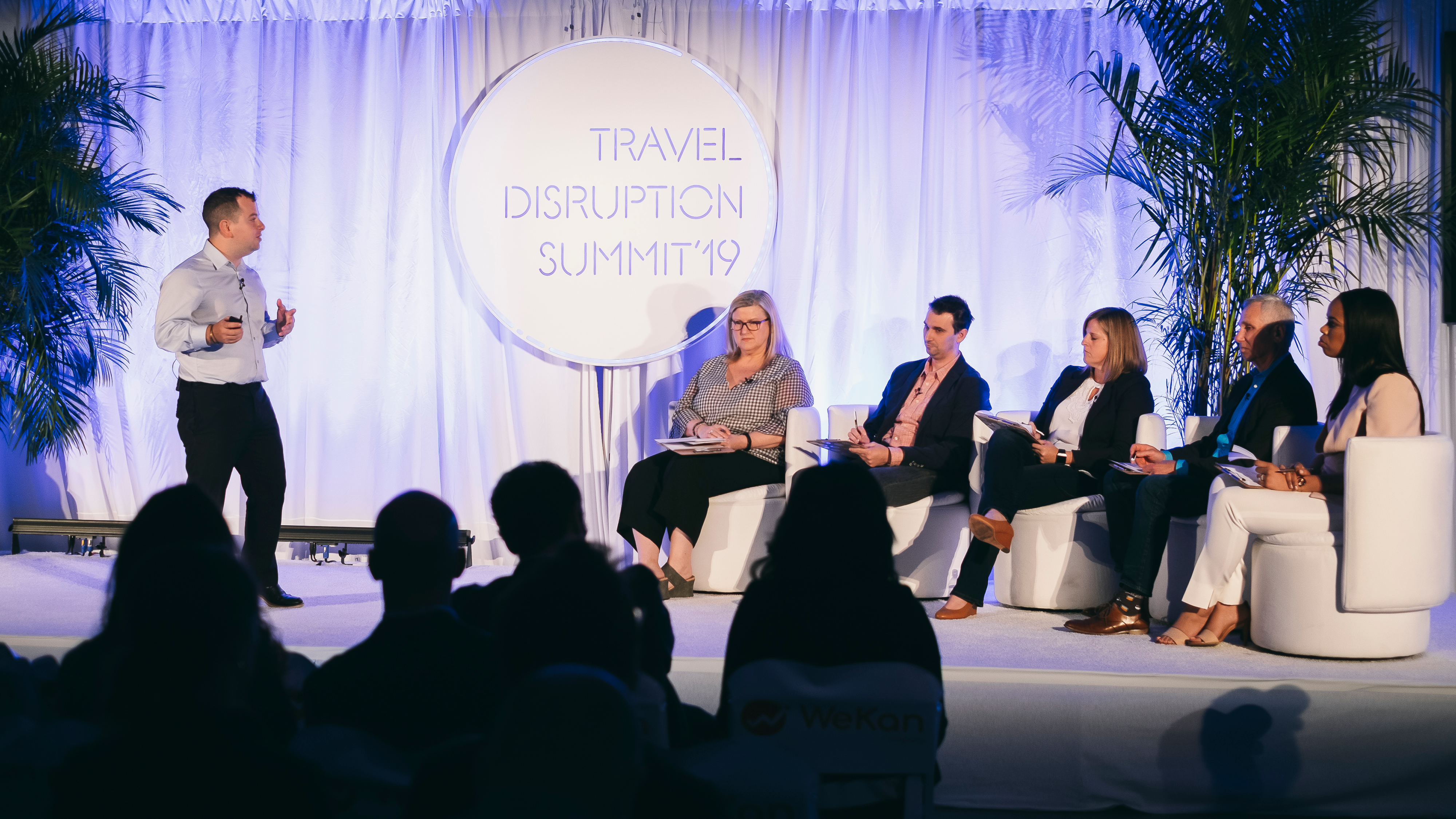 Rogue Collective


Strikking III, IV

Animation design; Movement III, IV of Andrew Byrne's "Striking"
performed by: rogue collective, string quartet
conceived by: rogue collective
audio engineer: Bob Novak at Red Bridge Studios


Motion Design, Art Direction
Voyager HQ

Global startup club for the travel, tourism, and hospitality industry, focused on connecting founders, corporates, and investors. Voyager had a physical co-working space in NYC until march 2020.
voyagerhq.com
Identity, Motion, Web, Digital, Print, Social Media, Illustration, Copywriting
Ventureout

Ventureout supports top technology companies from the U.S. and around the world on their mission to access new markets, raise capital, and scale. They provide CEOs the knowledge, connections and opportunities they need to succeed and grow in New York City.
ventureoutny.com
Identity, Motion, Web, Digital, Print
---
NYC Innovation Collectve
The NYC Innovation Collective is a nonprofit alliance of NYC's top technology organizations working together to support and grow thier amazing community. Comprised of 220+ accelerators, incubators, and other platforms of innovation, NYCIC is a convening of funding sources, company creation, economic growth, and change.
nycinnovationcollective.com
Identity, Print
---
New York Baroque Incorporated

nybaroque.org

Hailed as "truly excellent" and "studded with stars in the making" (New York Times), New York Baroque Incorporated (NYBI) is a conductorless orchestra of period instruments in New York City, bringing vital, informed, and fresh performances of a wide range of 17th and 18th-century repertoire, as well as creating a vibrant landscape for collaborations between historical performance and living composers.


Print, Poster, Web